Custom Jewelry Design in Lansing, MI
Custom Jewelry Design Lansing, MI
At Harr's Jewelry, we're proud of our beautiful collection of fine jewelry and premier timepieces, and we're delighted to offer our customers a large selection of jewelry from some of the top designers in the jewelry industry. But we also know there are times when you know exactly what you want and a brand name piece just doesn't cut it, so you prefer to handle the design yourself.
At Harr's Jewelry, we have the ability to help make your one of a kind jewelry dreams become a reality with our custom design and manufacturing services! Our team of custom jewelry design experts are skilled in design techniques and manufacturing software, as well as wax carving, stone setting and finishing.
When you can't find the special piece you're looking for, we invite you to sit down with a member of our team to discuss custom jewelry options. Our custom jewelry design specialists will help you identify what qualities you want and don't want in your piece, come up with some sketches that reflect your wishes, and then provide you with an estimate for your custom project.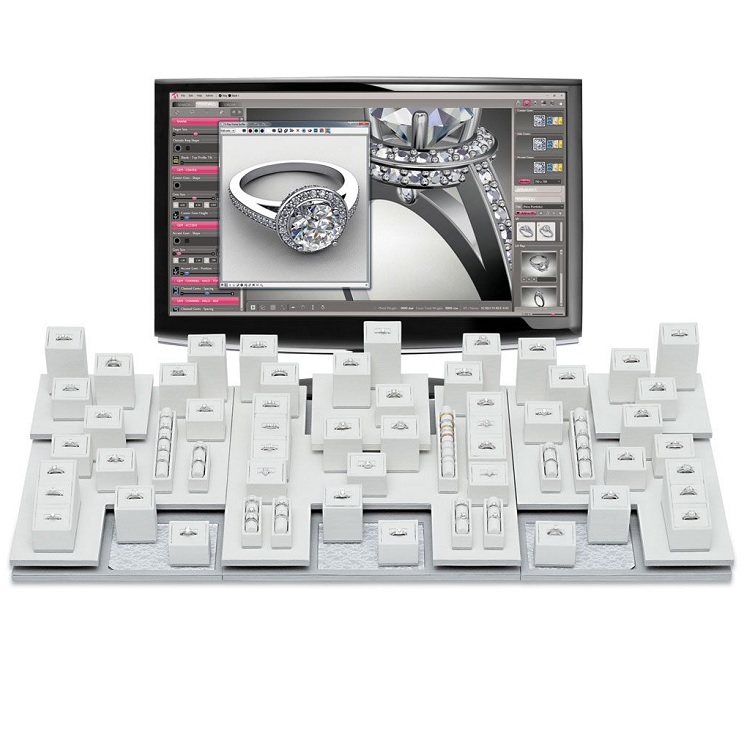 At Harr's Jewelry, we know the custom design and manufacturing process, because we've been doing it for over 65 years. Every customer that has started a custom project with us has been 100% satisfied! Whether you'd like to design a diamond engagement ring or a simple sterling silver keepsake, nothing is too small or too big for our team of jewelry professionals to handle.
If you'd like to learn more about the custom design services we offer in the St. Johns and Lansing, MI area, come by the store and a member of our team will be happy to assist you. Come start your custom jewelry design project with Harr's Jewelry today!